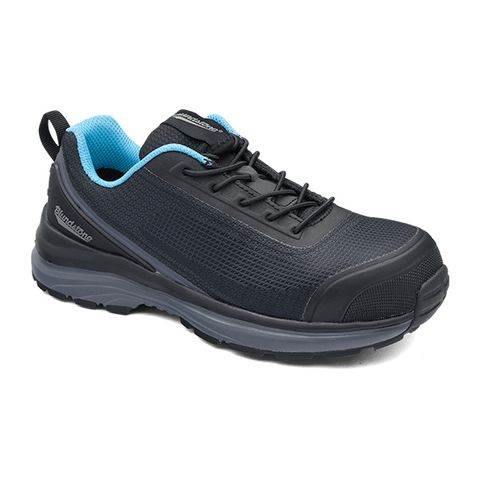 BLUNDSTONE 884 LADIES LACE UP SHOE
Description
- Lightweight comfort is combined with a composite
safety toe and XRD® cushioning in the footbed and
midsole, making them perfect for long days on the job.
Features:
- Black, breathable, lightweight nylon upper XRD®
Technology inserted in the forepart of the innersole
and in the removable footbed forbetter impact
absorption.
- The footbed is also antibacterial, washable and
breathable A rubber outsole that's oil, acid and organic
fat resistant.
- This outsole is also heat resistant to 140°C
Safety Standards:
- Standard A/NZS 2210.3:2009-Classification I
- Standard ASTM F2413-17 Including SD (Clause 5.6)
- Available in sizes 5-11
- 6 month warranty, 30 day comfort guarantee.
NZ SIZING